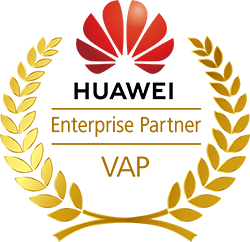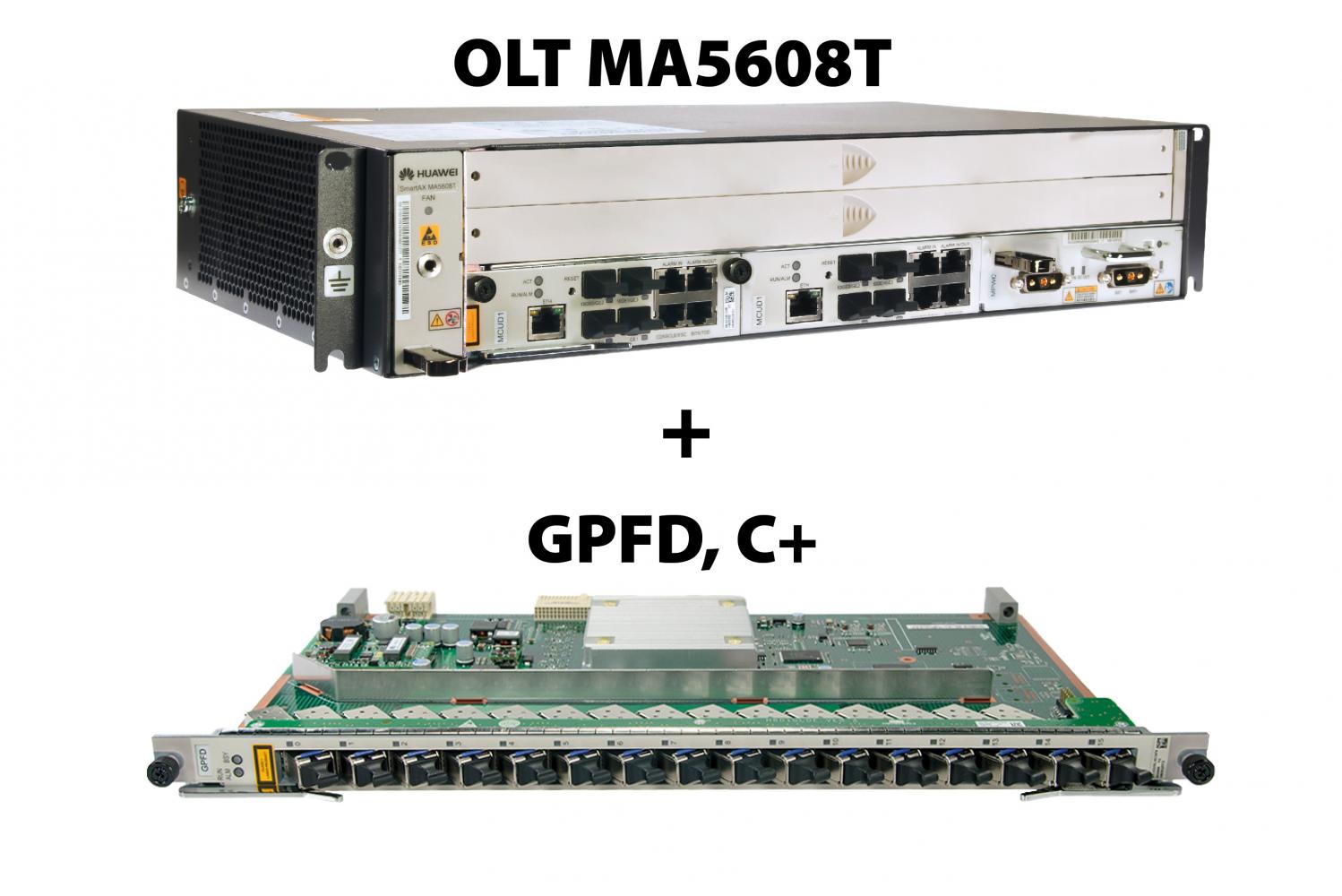 Huawei OLT terminal MA5608T with 16 port GPON board H805GPFD (C+ transceivers included) , 2x 1G uplink board MCUD, DC power supply (MPWC)
Código de producto:
HUA-MA5608T-2M16PDC
Número de catálogo: 9560
Garantía (meses):
Oferta especial
Precio más bajo en los últimos 30 días: 2 564,05 € neto
favorite
Añadir a la lista de deseos



The MA5608T is a real optical-copper integrated access product, the first of its kind in the industry. It can function as an OLT, MSAN, or IP DSLAM. The MA5608T supports integration of full services, including home, enterprise, and mobile backhaul. The product is an integrated optical-copper access platform that provides flexible user access modes and effectively ensures the smooth evolution from copper access to optical access.
Optical Access:
The MA5608T supports 10G GPON access, GPON access and P2P access, which effectively meets requirements of various FTTx access applications.
Supports a split ratio of 1:128.
Support small form-factor pluggable (SFP) optical module of Class B+ or Class C+ and XFP optical module, which can be used in different scenarios.
High-density 48 single-fiber bi-directional or 24 two-fiber bi-directional GE/FE P2P optical access is supported.
Supports the high-performance and large-capacity control board SCUH. In active/standby mode, SCUH supports 20 Gbit/s switching bandwidth for each slot. In load sharing mode, SCUH supports 40 Gbit/s switching bandwidth for each slot. And provides 960G switching capacity (doubles performance capacity), improving access user bandwidth.
Copper Access:
The MA5608T supports multiple xDSL access and POTS access modes and makes full use of existing copper cable resources to provide users with rich and flexible network services. The retransmission and INM functions solve the line quality deterioration problem caused by line bit errors and line noise, which ensures the line access quality.
The xDSL ports works with the ADSL terminal unit-remote end (ATU-R) or the VDSL terminal unit-remote end (VTU-R), which can provides the highest-density 64 channels of xDSL access and 48 channels of POTS access.
Far-end crosstalk (FEXT) is one of key factors affecting the performance and stability of the VDSL2 system. The MA5603T supports the vectoring feature. Vectoring uses vectors to solve FEXT of VDSL2 lines so as to improve bandwidth and performance of multi-pair VDSL2 lines. It effectively decreases crosstalk for short-distance lines (shorter than 1 km). The rate of a single VDSL line can be increased about 50%-90% within 800 m. Provides higher bandwidth and more types of services over existing VDSL2 lines after the rate for a single VDSL2 user is increased.
Full Service Access
This section describes the data, multicast, voice, and base station access services of the MA5608T and the QoS solution implemented by the MA5608T.
Supports the High-Performance Multicast Service. The device employs the multicast technology to provide IP video services, including live TV and QVoD, for carriers. By introducing the multicast technology, the network device can manage, control, and forward IP video services and thus meets carriers' requirements for provisioning IP video service.
The MA5600T/MA5603T/MA5608T has completed its interoperability test with all mainstream NGN/IMSs.

Connection to the NGN/IMS network through SIP or H.248, implementing the VoIP service (including the voice, fax, and modem services).
The MA5600T/MA5603T/MA5608T supports reconstruction of traditional voice devices such as the N*64K private line device and ISDN PRI PBX, implementing the ALL IP architecture.

Implements base station access solution by using MA5600T/MA5603T/MA5608T (OLT)+MDU. And the MA5600T/MA5603T/MA5608T supports clock synchronization in the base station access scenario.
The MPLS PWE3 provides the E2E reliability and quality assurance for the service.
The product includes:
1x HUAWEI-H801MPWC (power board DC 48 V);
2x HUAWEI-H80MCUD1 (upstream / control board, 4x 1GE);
1x HUA-H806GPFD (16-port GPON board)
16x HUAWEI-SSX1T1LTD (C+ SFP transceivers)
1x HUAWEI-MA5608T-CHASS (MA5608T chassis);
1x HUAWEI-MA5608T-ACC (accesories);
1x HUAWEI-H80BZ1MABR01 (mini service shelf);
1x HUAWEI-H831FCBB0 (fan board).
First launch:
Specification:
MA5608T
Backplane bus switching capacity
720 Gb/s
System L2 packet forwarding rate

190 Mp/s w trybie active / standby

380 Mp/s w trybie load-sharing

Control board switching capacity

256 Gb/s w trybie active / standby

512 Gb/s w trybie load-sharing

BER in full load
< 10 e-7
System availability in typical configuration
> 99,999%
MTBF
~ 45 lat
Maintenance port

Out of band RJ45

Console

Upstream port

2x SFP+

2x SFP

Power supply mode
DC
Working voltage range
38,4 - 72 V DC
Working environment temperature
-40°C to +65°C
Dopuszczalna wilgotno?? powietrza
5% - 95% RH
Dimensions (W x D x H, excluding mounting brackets)
442 x 244.5 x 88.1 mm
MCUD1
Switching capacity

128 Gb/s w trybie active / standby

256 Gb/s w trybie load sharing

Bandwidth per slot

10 Gb/s w trybie active / standby

20 Gb/s w trybie load sharing

MAC address table
32768
Access user
2048
Multicast user
2048
Configurable multicast channel
4096
Concurrent multicast channel
2000
IPv4 routing table
5120
IPv6 routing table
5120
ARP table
8192
ACL rule
896
Maximum Frame Size

2052 bytes.

After the jumbo frame function is enabled, a maximum of 9216 bytes can be supported.

VRF (L3 VPN)
Supported
Operating temperature
-25°C to +65°C
Power consumption

Static: 29 W
Maximum: 33 W

Dimensions
233 x 134 x 34 mm
Weight
1 kg
MPWC (power board)
Port
3V3
Input voltage
-38.4 V to -72 DC
Power Consumption
Static: 2.5 W
Maximum: 2.5 W
Dimensions
35,56 x 251,7 x 132,1 mm
Clientes que compraron este producto, también han comprado:
Otros productos de la misma categoría que le pueden interesar: