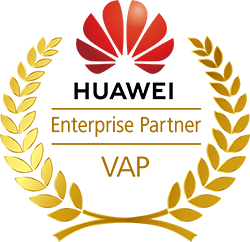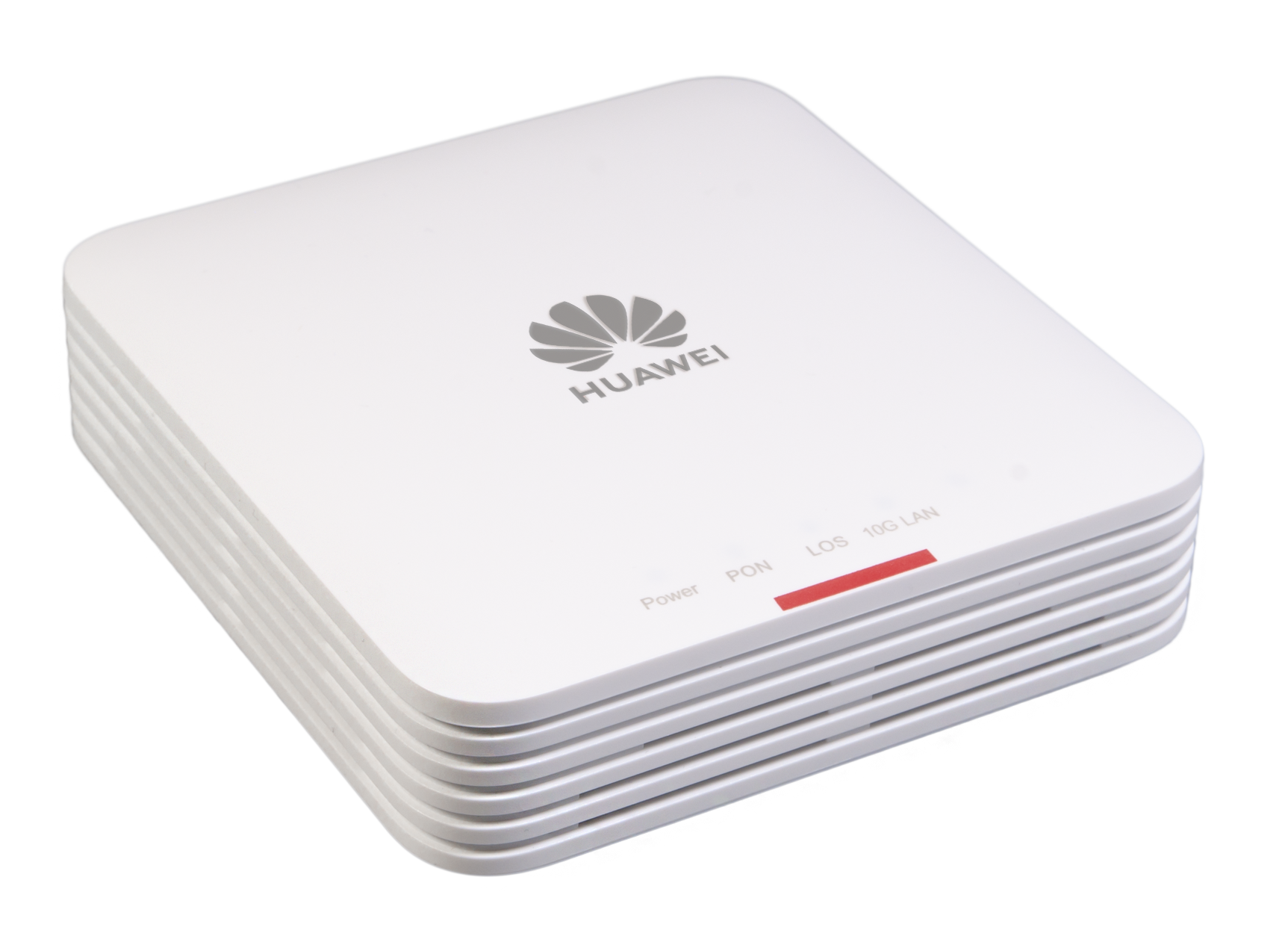 Huawei HN8010Ts XGS-PON ONT terminal 1x 10GE 1x SC/APC
Código de producto:
HUA-HN8010TS
Número de catálogo: 9083
Garantía (meses):
Precio
favorite
Añadir a la lista de deseos





Huawei HN8010Ts is an ONU client terminal adapted to the XGS-PON network. It was equipped with a 10G Ethernet port and an SC/APC connector. It is the basic client terminal that performs the bridge function. The Ethernet port supports auto-negotiation of the connection speed, it can operate in the 100 Mb/s, 1 Gb/s, 2.5 Gb/s, 5 Gb/s or 10 Gb/s mode. Perfect for symmetrical XGS-PON networks, both as a solution for a consumer and a corporate client.

The offered product supports the XGS-PON standard, as WAN it uses an SC/APC port. XGS-PON provides symmetrical data transmission with a bandwidth of 10/10 Gb/s. This is the main feature that distinguishes it from the XG-PON standard, where the speed is asymmetrically 10 / 2.5 Gb/s. It differs from GPON (apart from the bandwidth, which in GPON is 2.5 / 1.25 Gb/s) and also the maximum split. XGS-PON supports 1x256 split, while GPON only 1x128. Thanks to this, you can connect twice as many subscribers per port. XGS-PON transmission uses different wavelengths than XG-PON and GPON, so using 1 optical fiber you can make three transmissions in different standards.

1x 10G Ethernet
Huawei HN8010Ts is a basic ONT terminal that supports the bridge function. It has been equipped with a 10G Ethernet port ensuring very high network bandwidth. Supports auto-negotiation, can operate at 100 Mb/s, 1 Gb/s, 2.5 Gb/s, 5 Gb/s or 10 Gb/s. Thanks to this, you can use a router with a 2.5G or even 1G port. It also increases the range of subscriptions you can offer to your subscribers.
Specifications
HN8010Ts
Main features
Dimensions (H x W x D)
(without pads)
32 mm x 105 mm x 110 mm
Weight
< 350 g
Operating temperature
0°C to 40°C
Operating humidity
5% RH to 95% RH (non-condensing)
Indicators

Power

PON

LOS

10G LAN

Memory

128M Flash, 32M RAM

System power supply

11–14 V DC, 0.5 A

Static power consumption
5,1 W
Maximum power consumption
6 W
PON standard
XGS-PON
Ethernet interface
1x 10G Ethernet
Optical connector
SC/APC
Interface parameters
XGS-PON port

Receiver sensitivity: -28 dBm
Wavelengths: US 1260-1280 nm, DS 1575-1580 nm
Wavelength blocking filter (WBF)
Flexible mapping between GEM Port and TCONT
SN/Password/SN+Password/Bi-directional authentication based on OMCI
Upstream and downstream FEC
SR-DBA and NSR-DBA
9.95328 Gbit/s upstream, 9.95328 Gbit/s downstream

Ethernet port

Ethernet port-based VLAN tags and tag removal
1:1 VLAN, N:1 VLAN, or VLAN transparent transmission
QinQ VLAN
Limit on the number of learned MAC addresses
MAC address learning
Auto-adaptive 10000Mbit/s, 5000Mbit/s, 2500Mbit/s, 1000Mbit/s, 100Mbit/s

Functions
Smart Q&M

Variable-length OMCI messages
Rogue ONT detection and isolation from the OLT
PPPoE/DHCP simulation testing

Multicast

IGMP v2/v3 snooping
MLD v1/v2 snooping
Fast leave
VLAN tag translation, transparent transmission, and removal for downstream multicast packets
IGMP/MLD protocol packet rate limitation

QoS

Ethernet port rate limitation
802.1p priority
SP/WRR/SP+WRR
Broadcast packet rate limitation
Flow mapping based on the VLAN ID, port ID, or/and 802.1p

Common O&M

OMCI/Web UI
Dual-system software backup and rollback
802.1ag Ethernet OAM
Optical link measurement and diagnosis

Security
MAC address filtering
Clientes que compraron este producto, también han comprado:
Otros productos de la misma categoría que le pueden interesar: